Tuition Slots for Boys & Girls Club Members and Alumni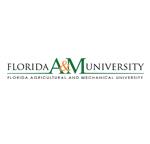 Florida Agricultural and Mechanical University
Founded in 1887, as a land-grant institution dedicated to the advancement of knowledge, resolution of complex issues and the empowerment of citizens and communities. The University provides a student-centered environment consistent with its core values. The faculty is committed to educating students at the undergraduate, graduate, doctoral and professional levels, preparing graduates to apply their knowledge, critical thinking skills and creativity in their service to society. FAMU's distinction as a doctoral/research institution will continue to provide mechanisms to address emerging issues through local and global partnerships. Expanding upon the University's land-grant status, it will enhance the lives of constituents through innovative research, engaging cooperative extension, and public service. While the University continues its historic mission of educating African Americans, FAMU embraces persons of all races, ethnic origins and nationalities as life-long members of the university community.
Life Gets Better Scholarship (LGBS) The Life-Gets-Better and Thurgood Marshall Programs were conceived and designed by former President Frederick S. Humphries in 1986 "to capture and recruit the best and brightest African American students in partnership with corporate America." These students were designated as National Achievement, Merit Finalists and Scholars by the National Merit Scholarship Corporation. In response to "A Nation at Risk", he conceived the Life-Gets Better Program (LGB), a unique industry-sponsored, full scholarship program for these students at Florida A&M University majoring in Engineering, Physical, Life, Natural and Computer Sciences and Pre-Law. Learn More...
Distinguished Scholars Award Program The Distinguished Scholars Award Program is a merit scholarship for U. S. high school graduates. Eligible scholars will receive an award to cover the cost of tuition minus the sum of Bright Futures (Florida residents ONLY), the National Merit® (Click here for more information: http://www.nationalmerit.org/s/1758/interior.aspx?sid=1758&gid=2&pgid=434 )award or other scholarship and awards. Learn More...
George W. Gore Award The George W. Gore Award program is a merit scholarship for U. S. high school graduates. It is named after the fifth University President, Dr. George Gore, Jr. Prior to his presidency, Dr. Gore served as president of Tennessee Agricultural and Industrial College (currently, Tennessee State University-TSU). While serving as dean, Dr. Gore established the Alpha Kappa Mu Honor Society in 1937. He believed in high ideas and scholastic achievements. In 1950, he became president of Florida A&M University. Under his presidency, Florida A&M College was elevated to Florida A&M University. This elevation brought about a restructuring and expansion of academic programs to include professional and graduate degrees. This expansion included the new Schools of Pharmacy, Law, and Graduate Studies. Recipients of this scholarship exhibit high ideas and scholastic achievements. Learn More...
Presidential Special Scholarship Program "The Presidential Special Scholarship program is a merit scholarship for high school graduates. These individuals are diverse and have special talents outside of the classroom setting. The scholarship will provide between $2,000 through $5,000 per academic year. The scholarship will cover fees associated with tuition, but minus the postage fee and the orientation fee or charges associated with room and board. Students are eligible to receive an award for a maximum of eight (8) semesters. A student must maintain enrollment in the degree program under which this award was made. Students may not change majors. A student must enroll in fifteen credit hours per semester. Awards are not made during the summer term. Learn More...
Florida Community Program "The Florida Community College program is a merit scholarship for recipients of the associate arts or associate of science degrees from a Florida State or Community College graduates. Around 1950, the State of Florida System included twelve Black community colleges. Many of these colleges, such as, Gibbs Community College, named after the founder of Florida A&M University served as feeder colleges to Florida A&M University. In 1968, Gibbs College merged with St. Petersburg Community College, which today is known as St. Petersburg College. From 1950 to 1968, these colleges provided opportunities for Florida's citizenry to obtain a college education. Many of their graduates continued their four-year degrees on the highest of seven hills, Florida A&M University. In keeping with Florida A&M University's tradition of providing access, the community college scholarship was established to provide financial assistance to those seeking to earn their bachelor's degree. Learn More...
Application Deadline: 11/30/2017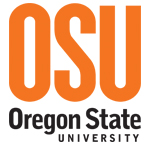 Oregon State University
Founded in 1868, Oregon State University is a leading public research university located in Corvallis, Ore. OSU is the state's Land Grant University and is one of only two in the U.S. to have Sea Grant, Space Grant and Sun Grant designations, as well. It is Oregon's leading public research institution and has programs or facilities in every county in the state. Learn more...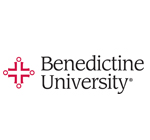 Benedictine University at Mesa
Founded in 1887, Benedictine University at Mesa is a branch campus of Benedictine University, an independent Roman Catholic institution located in Lisle, Ill. Benedictine University is dedicated to the education of undergraduate and graduate students from diverse ethnic, racial and religious backgrounds. Benedictine University offers a private, values-based Catholic education that makes a difference for students and alumni from all walks of life and income levels. Learn more...
Information on 2018 scholarships coming soon.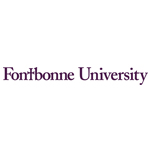 Fontbonne University
Founded in 1923, Fontbonne University is a Catholic institution sponsored by the Sisters of St. Joseph of Carondelet. Fontbonne is committed to the common good through the daily pursuit of transformative education, inspiring students to become global citizens who think critically, act ethically and serve responsibly. With a longstanding tradition of high-quality academic programs offered in a values-based environment, Fontbonne offers 35 majors, 18 minors and 15 Master's degree programs spanning a wide range of offerings. Learn more...
Information on 2018 scholarships coming soon.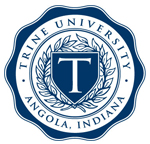 Trine University
Founded in 1884, Trine University is a private, independent, coeducational institution offering Associate, Bachelor's, Master's and Doctoral degrees. Trine students receive personal attention in a hands-on learning environment. Trine promotes intellectual and personal development through professionally focused and formative learning opportunities, preparing students to succeed, lead and serve. Learn more...
Information on 2018 scholarships coming soon.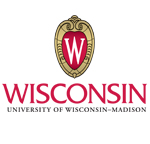 University of Wisconsin – Madison
*Note: This tuition slot is for Fall 2018 admissions

Founded in 1848, University of Wisconsin-Madison is a public research university and the official state university of Wisconsin. It is the flagship campus of the University of Wisconsin System. As a public land-grant university and prolific research institution, students and faculty members partake in world-class education and solve real-world problems. It was the first public university established in Wisconsin and remains the oldest and largest public university in the state. Learn more...
Information on 2018 scholarships coming soon.